How To Truly Relax On A Vacation: Golf And Other Hobbies
Did you ever come back from a vacation feeling more tired than you were before you left home? Can you honestly say you can remember feeling super-energetic and reinvigorated after spending a week on a sunny beach in a foreign country? Vacations are meant to be genuine getaways from the daily hassle and stresses. Unfortunately, more often than not, we somehow end up feeling exhausted by the time they are over – and we feel like we need to some extra days off from work before we are ready to jump into the action.
The truth is doing a vacation right might be more complicated than you might imagine. However, if you do manage to pull it off, the benefits are well worth it. Scientists tell us that people who go on satisfying vacations and manage to truly disconnect from all the grind are happier and healthier. To come to your help, here are a few tips to follow to make sure your next vacation will be as relaxing and enjoyable as possible.
Choose A Relaxing Destination
If you've already picked Canada as your next vacation destination, kudos. You are about to discover some truly spectacular sights and breathtaking sceneries you will want to come back for. The Lanes Riverhouse Inn and Cottages await for you with all the comfort and amenities you need to make your stay as pleasant as possible. We are also located nearby some of the highest ranking golf courses in the country. So if you are a passionate fan, or you have always wanted to give golf a try, this is your chance. Playing golf is one of the most relaxing activities lots of people embrace during their vacations. So we warmly invite you to take advantage of our excellent discount packages and select any of the world-class resorts and golf courses on the Prince Edward Island. Let us book your tee times so you can work your schedule around your golf sessions and enjoy other fun activities you might have planned.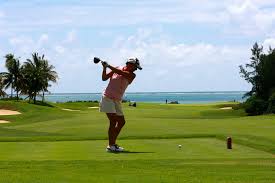 You can choose a different destination where you can spend all day swimming and sunbathing, or visiting art galleries and tourist attractions in a big city all day long. If you are a big fan of gambling or all things game-related, you could opt for a gambling destination like Las Vegas, Atlantic City, Reno, Niagara, or Sydney – for those of you looking to get a taste of the real pokies Aussies love so much.
Compromise Is The Key
If you will be travelling with our significant other or a group of friends, brainstorm a few destinations and find one that will match all your requirements and wants. What some people mind fins relaxing, others might consider boring or pointless, so you should pay attention to having this talk before booking a vacation. If you are the kind of person who likes to play roulette online every time you get the chance, you may focus your attention to places that will provide you with a lot of gambling opportunities. You could also inquire about any hotel casino venue or roulette room available for guests and visitors. While your wife goes on shopping sprees at the local malls in town, you could be spending your time in a luxurious casino, sipping cocktails and earning a small fortune with a single spin. Compromise is the key to happiness in a couple or a group of friends. Just remember to pick a destination with a wide array of fun activities to choose from.
Don't Rush Around
In a desperate attempt to go everywhere and do everything on your vacation, you will end up with an empty energy tank at the end of the first couple of days, if not sooner. Try not to forcefully squeeze in every five different sightseeing tours, a shopping session, and two museum visits in one day. Of course, you would like to make every second count, but it is important to prioritize and make lists and detailed plans. Don't lose sight of your main goal: to relax.
If you need more guidance, talk to the front desk at the hotel, check out brochures or go online and look for entertainment and hobby-related activities to try. Maybe there's a Mexican or Indian restaurant everyone has been talking about that you would like to try, or a tourist attraction everyone is praising online.
Manage your time by creating a list of the sights and experiences you don't want to miss. Be sure to take advantage of the expertise of your hotel concierge or travel desk to recommend the best times to visit local attractions and the most stress-free means of getting there. Keep in mind hopping on a city sightseeing bus for a grand tour is an excellent opportunity to get acquainted with the most attractive locations.